Juno-nominated Land's End Ensemble of Calgary (John Lowry, violin; Beth Root Sandvoss, cello; Susanne Ruberg-Gordon, piano; Vincent Ho, Artistic Director) is dedicated to introducing audiences to new music by Canadian and International composers, and to performing landmark chamber works of the 20th and 21st centuries.
Juno-nominated Land's End Ensemble of Calgary (John Lowry, violin; Beth Root Sandvoss, cello; Susanne Ruberg-Gordon, piano; Vincent Ho, Artistic Director) is dedicated to introducing audiences to new music by Canadian and International composers, and to performing landmark chamber works of the 20th and 21st centuries.
LE Ensemble is continually creating legacy projects with living composers. A previous LE Centrediscs release, Gravity and Grace, won a Juno Award and a Western Canadian Music Award in the category of Classical Composition of the Year (2014) for the work Field Notes by Allan Gordon Bell, which was composed for LE Ensemble and James Campbell.
LE's discography also includes two winners of the Western Canadian Music Award for Outstanding Classical Recording, as well as JUNO nominations for My Life in Widening Circles and Kickin' It 2.0. LE is proud to champion the music of Canada, and has in fact performed more than 130 works by Canadian and Albertan composers.
Over the years, LE Ensemble has featured an extraordinary array of guest artists and composers, including Dame Evelyn Glennie, Hans Graf, James Campbell, Joel Sachs, Onalea Gilbertson, Barry Shiffman, Robert Aitken, François Houle, Laura Jayne Bowler, John Corigliano and many others. Together they have premiered and commissioned many works, presented cabarets, theatrical shows and special events. LE Ensemble has appeared at various Canadian festivals, including University of Calgary's Happening Festival of New Music and Media, Alberta Scene, Festival of the Sound, Ottawa Chamberfest, University of Toronto's New Music Festival, and ISCM World Music Days in Vancouver (2017).
Looking for our Media Kit?
Find everything you need on our Press + Media page.
Vincent Ho

Susanne Ruberg-Gordon

Beth Root Sandvoss

John Lowry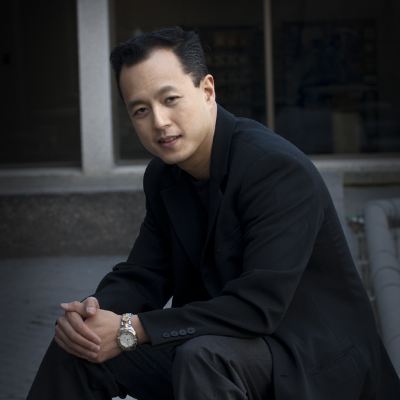 (Vincent Ho is widely recognized as one of the most exciting composers of his generation. His works have been hailed for their profound expressiveness and textural beauty, leaving audiences talking about them with great enthusiasm. His many awards have included Harvard University's Fromm Music Commission, The Canada Council for the Arts' "Robert Fleming Prize," ASCAP's "Morton Gould Young Composer Award," four SOCAN Young Composers Awards, and CBC Radio's Audience Choice Award (2009 Young Composers' Competition).
Born in Ottawa, Ontario in 1975, Vincent Ho began his musical training through the Royal Conservatory of Music. He received his Associate Diploma in Piano Performance from the Royal Conservatory of Music (Toronto) in 1993, his Bachelor of Music from the University of Calgary in 1998, his Master of Music degree from the University of Toronto in 2000, and his Doctor of Musical Arts degree from the University of Southern California in 2005. His mentors have included Allan Bell, David Eagle, Christos Hatzis, Walter Buczynski, and Stephen Hartke. In 1997, he was awarded a scholarship to attend the Schola Cantorum Summer Composition Program in Paris, where he received further training in analysis, composition, counterpoint, and harmony, supervised by David Diamond, Philip Lasser, and Narcis Bonet.
During his period with the Winnipeg Symphony Orchestra as composer-in-residence (2007-2014), Ho has presented a number of large-scale works that have generated much excitement and critical praise. His Arctic Symphony has been described as "a beautiful work that evokes the Far North in a very special way" (John Corigliano), and "a mature and atmospheric work that firmly establishes Ho among North American composers of note" (Winnipeg Free Press). His percussion concerto, titled The Shaman, composed for Dame Evelyn Glennie was hailed as a triumph, receiving unanimous acclaim, and was featured at Carnegie Hall's "Spring for Music Festival" in May of 2014. The success of this work led to a second collaboration with Dame Glennie, a tone poem for percussion and orchestra titled From Darkness to Light. His cello concerto, City Suite, composed for Canadian cellist Shauna Rolston, received similar praise.
In his free time, he enjoys running, reading, traveling, dancing, hiking, playing chess, and learning the keyboard works of Bach, Beethoven, Ravel, and Ligeti (among many others). He is also an enthusiast of old-time radio shows, photography, crime noir, Zen art, jazz, Jimi Hendrix, graphic novels, and Stanley Kubrick films.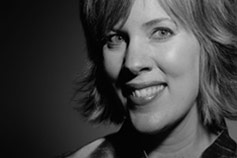 Quoted by the Chronicle Herald as "A superb musician", Swedish-born pianist Susanne Ruberg-Gordon's is a highly regarded chamber-musician and collaborative artist. She has performed with artists such as Andres Cardenes, Andras Diaz, Ron Leonard, James Campbell, Desmond Hoebig, Ian Swensen, Alain Trudel, Jens Lindemann, Ning Feng, Catherine Monoukian, Ni Tao, Arnold Choi and Nikki Chooi.
Susanne is the pianist and core member of the Land's End Ensemble in Calgary, an ensemble that is dedicated to introducing audiences to new music by local, Canadian and International composers, and to performing landmark chamber works of the 20th and 21st centuries.
In addition, Susanne is the pianist for the Galena Trio (Johanne Perron, cello and Nicola Everton, clarinet)
After graduating from the Edsberg Institute of Music in Stockholm with a Diploma in Chamber Music, her studies brought her to the Banff Centre Music and Sound Program. Her primary teachers were Greta Eriksson and Jose Ribera but she also appreciates learning from Gilbert Kalish, Marc Durand and David Moroz. Susanne has also performed in various master-classes with Geoffrey Parsons, Richard Goode, Frans Helmerson, Lynn Harrell, Hans Jensen, Lawrence Lesser, Janos Starker, Henk Guittart and Siegfried Palm.
Susanne has been on faculty at the Mount Royal University Conservatory since 1991 where she is the coordinator of Collaborative Pianists, works extensively with senior string students and teaches chamber music. She has also been a Collaborative Artist for the acclaimed Morningside Music Bridge program in Canada, China and Poland since 2001.
"the perfect collaborative pianist, elegant and refined and her shaping everything the connoisseur of the composer could wish" – The Calgary Herald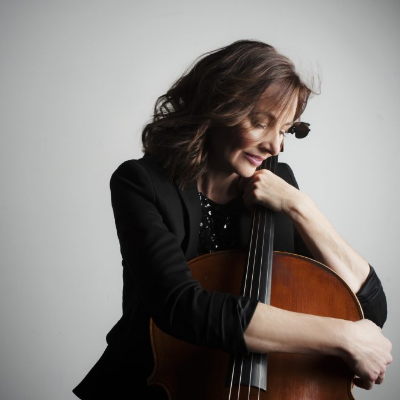 Cellist Beth Root Sandvoss has a notably varied career as a recitalist, chamber musician and pedagogue. Beth's early professional activities took her to Hong Kong, where she became a member of the Hong Kong Philharmonic Orchestra as well as the Victoria String Quartet, performing throughout Asia.
After completing graduate studies at the Cleveland Institute of Music as well as further studies in San Francisco, Beth settled in Calgary, Alberta where she enjoys an active performance career in Canada and abroad. Beth regularly collaborates with artists such as Ian Swenson, Barry Shiffman, James Campbell, François Houle and Linda Wang. She has recorded for WERN Madison public radio, RTHK Radio Hong Kong, and CBC Radio. Recent appearances include concert tours in China and Portugal.
Beth has an intense interest in new music and is a founding member of the acclaimed Land's End Ensemble, winners of both the 2005 and 2006 Western Canadian Music Award for Outstanding Classical Recording. In addition to her Land's End Ensemble activities, Beth is a member of the UCalgary String Quartet in residence at the University of Calgary. Nominated as Instrumental Group of the Year, the UCalgary String Quartet has completed live recordings of all the Beethoven String Quartets as well as the CD Far Behind I left My Country which features Klezmer and East European Folk Music.
Along with her performance career, Beth is a very dedicated pedagogue. As a sought after clinician she has worked with both teachers and students on her methods. Her pupils have won numerous competitions in Canada and are regularly invited to summer festivals around the world. Beth's students have continued on as scholarship students to major universities and conservatories such as New England Conservatory, Mannes College of Music and the Juilliard School. She is a faculty member at Mount Royal University and spends her summers teaching and performing at music festivals throughout Canada and the United States. Beth has the great pleasure and privilege to perform on an award – winning cello made by her husband, Luthier, Christopher Sandvoss.
"The performance brought out its depth of passion….Beth Root Sandvoss has a beautiful sound, coupled with an excellent sense of harmony—" Gordon Rumson, Music and Vision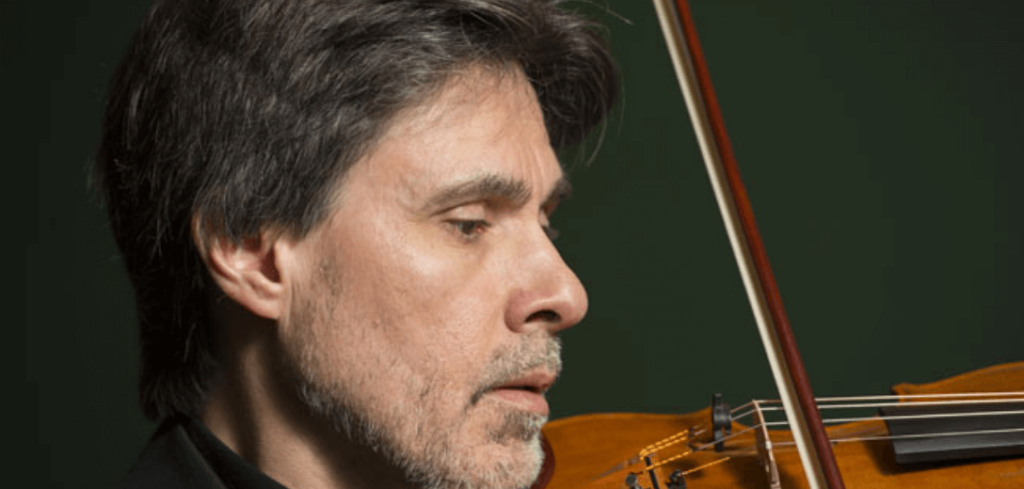 John Lowry has been Associate Concertmaster of the Calgary Philharmonic Orchestra since 1987. He was Concertmaster of the Edmonton Symphony for the 2002-2003 season, and has served as Guest Concertmaster of orchestras in Halifax, Winnipeg, Kitchener-Waterloo, Red Deer, and the Adelaide Symphony of South Australia.
He began his musical studies in Edmonton with Ranald Shean and went on to graduate from the University of Toronto and Yale University. His teachers have also included George Neikrug, David Zafer, and the eminent American virtuoso, Oscar Shumsky.
John has been a member of such musical organizations as the Opera Company of Boston, Esprit Contemporain, and the Canadian Opera Company, and was the founder of the Kensington Sinfonia in 1988. He was formerly Concertmaster of the New Hampshire Philharmonic and Opera New England, and has also performed with the Toronto Symphony, National Arts Centre Orchestra and National Ballet. He was previously on the faculty of the University of Manitoba and the University of Lowell, Massachusetts, and has also taught at the University of Calgary, Mount Royal College, and the Comox Valley Youth Music Centre. He has appeared as soloist with orchestras in Calgary, Edmonton, Toronto, Halifax, and Red Deer, with such conductors as Hans Graf, Mario Bernardi, James Judd, Jean-François Rivest, Timothy Vernon, and Ivars Taurins, and Pierre Hétu.
As a chamber musician, he has collaborated with such artists as James Campbell, Bernadene Blaha, Rivka Golani, Kevin Fitz-Gerald, Eliot Fisk, Robert Silverman, Angela Cheng, and Miriam Fried. He has participated in the Pacific Rim Festival, Alberta Scene 2005, and the Windy Mountain Music Project. He is a founding member of Calgary's Land's End Ensemble, specializing in 20th and 21st century music, which won the Western Canadian Music Award for Outstanding Classical Recording in 2005 and 2006. His violins were made by Christopher Sandvoss in 2005, and Carlo Ferdinando Landolfi in 1769.
Land's End Chamber Music Society fosters public appreciation of Canadian and International new music through excellence in creation, performance, education, and enriching collaborations with outstanding composers and artists. We take pride in nurturing our nation's culture and in shaping our collective identity.
At Lands End Chamber Music Society, a diverse, inclusive, and equitable workplace is one where all employees and volunteers, whatever their gender, race, ethnicity, national origin, age, sexual orientation or identity, education or disability, feel valued and respected. We are committed to a nondiscriminatory approach and provide equal opportunity for employment and advancement in all of our departments, programs, and worksites. We respect and value diverse life experiences and heritages, and ensure that all voices are valued and heard.